I was listening to one of my favorite radio stations on the way home yesterday and the news broadcaster announced that 55% of Americans feel anxious about the outcome of today's election. 

And, I understand all of it. 

I understand that fear is a normal emotion. If I think about the possible outcomes of the election and what could follow too long, it can be a little overwhelming.  This is a wonderful time to focus my attention on the things in my life that I am able to control.


Instead of dwelling on the outcome of the election and the many disturbing events that might follow, I decided to plan accordingly and increase my level of self-care during this time.  This idea was inspired by Therapy for Black Girls! I saw that they posted an Election Self Care Plan on Instagram.


So I thought, why not come up with my own?!




Here's my election self-care plan:  
Check-in on people
When there is a lot going on, my default is to withdraw and not be bothered by people but that is very unhealthy and a little selfish.  I realize that there are people in my life who I know that I need to check on. I will be intentional with reaching out to those individuals.  
Baking
There are some goodies that I need to bake this week. I plan to bake a breakfast casserole and a loaf sized pound cake. This pound cake actually has applesauce instead of eggs. YUM, right? I was told that this makes the cake really moist but I'll let you all know how this turns out.  
Blogging
This is such a perfect time for me to do #bloglikecrazy. As I've stated before, blogging is such an outlet for me. I am able to process my thoughts in a manner that is organized.
Pray and meditate on scripture more 
I can try to rationalize these things and create all these wonderful strategies on how I'll do things but I have to be still and simply hear from God. I need to be comforted during this time and He is the best person to receive comfort from. 
Spending less time on social media

  
I'll be using social media as my drop off space -drop off blog posts that is- and enjoy the moments in front of me.  This will also help me to consume less of the media.  I know there will be an overload. An overload of information can be very stressful. 
Reading
I have three books that I need to finish reading. One that I REALLY plan to finish by the end of the week. While we are talking about books, what are some books that you recommend reading?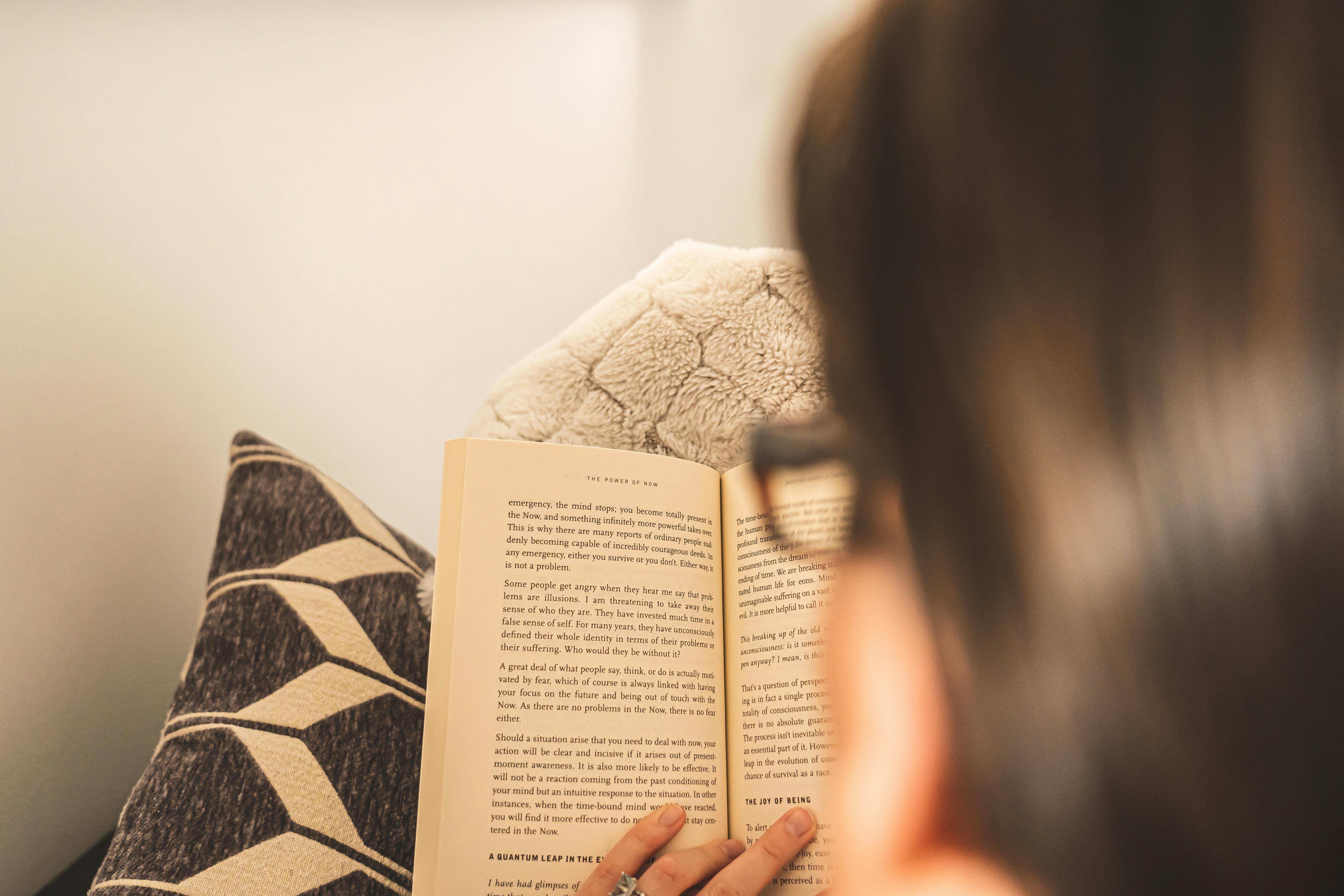 Writing poetry
I like to write poetry. I do not think that I am a poet though. I like to sometimes write out my feelings in this form. I've written poetry off and on for years. As I reflected on the election, this is an excerpt of what came to mind: 

 
An Election Psalm:
"Lord, regardless of who wins this election
You are my king!
I know regardless of the outcome, 
You are in control of all things. 
Help me to rest in you."
Have a couple of solo dance parties 
I enjoy turning my music on and just moving. It makes me feel so happy. I am determined to maintain my sense of happiness during this time. I will not allow this election or the outcome of it to take away my joy. 
Image borrowed from:
I am convinced that all of these things will help keep me pretty busy!  
Update on 11/4/2020:  I was so busy election night that I forgot what all I had on my self-care plan!  I had to call some people and that took up a significant chunk of my time.  But it was time well spent!  
I will encourage you to think of some things to keep your mind off of the election. It is an important day and the outcome might change things for a while but this is not the end.  
What is your self-care plan for during and after the election?  
Here are some resources if you need support during this time:
National Suicide Line – 

800-273-8255
Crisis Text Line – 741741